Dame Tessy Antony – de Nassau ép Floessel
Tessy Antony – de Nassau is a proud mother of two young royal princes and one baby boy. She is a globally recognised humanitarian, charity executive and businesswoman. She holds a M.Sc in International Studies and Diplomacy and an Honorary Doctorate for her work in global education. She also spent five years in the military and is a UNAids Global Advocate for Young Women and Adolescent Girls.
Tessy stays engaged in her 

Philanthropic

 work as Global Campaign Board Ambassador of the Cherie Blair Foundation for Women, Ambassador to Everywomen Ltd and as Patron to UNA-UK. She is also the Co-Founder of Human Highness, a Couture Fashion line focused on sustainable fashion. 
In 2020, Tessy launched a new podcast series called "Tessy Antony de Nassau's Zoom O'Clock" that can be found on all major podcast stations such as apple podcast, 
Spotify, Buzzsproud and many more. 
Businesses and Other Projects
Podcast
"Zoom O Clock" is a wide-ranging podcast series that aims to provide access to a more personal perspective on the work of global figures and everyday heroes. It celebrates humanity and the work we do in order to make this world safer, more diverse, just, fun, and empowering to all, and aims to inspire the listener to look at global topics with fresh eyes and sometimes even learn about domains one would never hear about any other way. A podcast that connects the dots and inspires thought.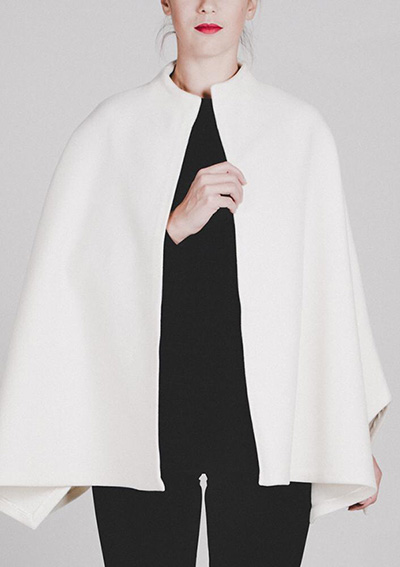 Human Highness
HUMAN HIGHNESS –Human Highness is a luxury sustainable womenswear brand that celebrates balance, creativity and timeless beauty in simplicity. We believe in elegance with a touch of a super heroic upliftment. For us it's important to work closely with the artisans who are making our products and we choose materials based upon sustainability and creativity. Each piece is handcrafted and painstakingly tailored in Estonia, meaning the journey from sketch to garment is minimised to be based in one small country embraced by its beautiful nature.
Introducing Her Consultancy
Finding Butterflies Consulting Ltd
Finding Butterflies Consultancy Ltd works with companies to identify and implement new impact strategies. There is a shift in how business is being perceived by young consumers and Next Gen investors. We help companies to become more socially aware and we equip them with the right tools customised to their needs to add impact to their core DNA.
The companies are not changed within their DNA, just optimised to fit the need of a fast moving and progressive consumer let society. These socially connected companies are organizations that openly include doing work that consciously, systemically and sustainably serves or attempts to solve a local or global community need while also generating a profitable return.
We help with this transition by leveraging our vast network in order to create safe spaces of dialogue between key players, stakeholders and consumers. Experts in strategic communication we find the right approach to fit your needs. 
Integrity
Inclusion
Respect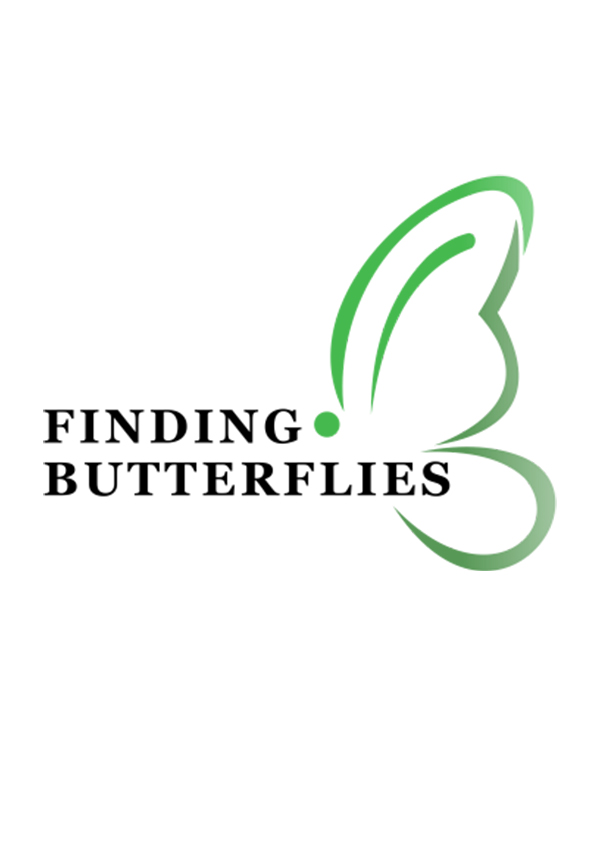 Gallery and Blog
Follow Along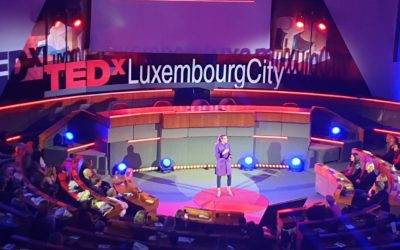 Three magical pillars make life unique and exciting. This talk challenges every person to reinvent and rediscover themselves in order to become their very best, one day at a time! Tessy's unique perspective comes through the lens of a young woman, activist and former...
TEstimonials
Kind words from my friends
We recently hosted our inaugural webinar for Infection Reduction Partners, bringing together medical leaders in disaster response to discuss the problem of Wound Infection in Humanitarian Emergencies.  We had recruited panelists from the International Red Cross and Red Crescent Society, World Health Organization, and Médecins Sans Frontières.  We looked for a moderator with strong character that could lead the impactful panel discussion.  Tessy brings so much passion to her work – she was simply the best person on the planet to help IRP with its mission to share best practices with the world health community.  She knew exactly what to do and led the process.  Tessy started with an intro email to the panelists that set the tone, organized panelist planning meetings, laid out the flow of the event, and made sure all the details were defined, agreed, and clearly communicated well in advance of the webinar.   Watching her in action was amazing – she cares about creating impact and it is so obvious in everything she does and says.  She is a leader that builds rapport rapidly and leads the journey with what appears to be effortless confidence.  As the webinar progressed, she brought positive energy, enthusiasm, and engaging interest as we transitioned between topics and questions – all this with military precision as well!  
Sam Zaidspiner , Principle at Infection Reduction Partners , USA
I worked with Tessy Antony-de Nassau at our TedX Luxembourg City Women event. Like most of our speakers she is 'extremely' impressive for obvious reasons! However, Tessy is genuinely one of the nicest people I have come across. Her support of incredibly worthwhile causes stems from her deep-rooted concerns. She is incredibly knowledgable of the topics which she supports coming from real, first-hand exposure to the fields. Her passion for her home country is most noticeable while her ardent support of women in business and education is unwavering. Tessy engages her audience with unfiltered spirit and transmits the kind of passion that makes people take action. It is a pleasure getting to know her.
Dirk Deanen, Founder TedX Luxembourg, Expert in Communication, Luxembourg
Tessy is one of the most amazing inspirational women I know , she is very focused on making a difference to others . A real straight talker . We spoke together on human trafficking and building partnerships to achieve outcomes. I was really impressed by her knowledge and experience . Tessy runs Finding Butterflies Consulting Ltd leverages its vast network to create safe spaces of dialogue between key players and stakeholders and change makers to discuss difficult questions facing others.
Mandy Sanghera, Strategic Advisor and Public Speaker, London
Tessy worked with the Montessori Group and I can sincerely say that the experience was a pleasure for my team and I. Not only was Tessy diligent, professional and thoughtful but her strategic insights helped us think beyond the task at hand.
Leonor Stjepic, Award Winning Social Entrepreneur and NGO Leader , London
Rather than repeating the content of Tessy's other reviewers which I 100% agree with, I would like to add that I love to describe her, in just a few words as the "Princess of principles, peacemaking, people, philanthropy and Professors Without Borders". Tessy joined me in Lagos, Nigeria in March 2018 to help me host the "Seven Wonder Awards Ceremony powered by Investing In Women", and in addition to her knowledge of the cause areas, I was touched by her warmth and unique ability to connect with Nigerians from a diverse range of backgrounds
Anita Kouassigan , Serial Entrepreneur, Nigeria and London
I have been listening to Tessy speak thoughtfully about education and female empowerment for a few years now and our paths crossed this year. Tessy is real, kind, smart, funny, strong and genuinely cares about education and female empowerment. She matched her words with action. Seeing her in action at PROWIBO this year, I can say Tessy is a force. Her ability to bring together so many diverse people from all different walks of life is a talent. Her warmth and ability to connect with anyone as a sincere human is her key strength. Watch out world when Tessy is knocking at your door…and she is only getting started. I cannot wait to see Tessy become more of herself and embrace her full potential!
Sallyann Della Casa, Mapping, developing and measuring human behaviour, United Arab Emirates
Tessy has an exceptional gift for connecting deeply with the people around her, from the first encounter. She makes people feel seen, heard and valued, which allows her to bring out the best in them. This, I believe, is one of the main reasons she is an incredible servant leader, she gets into the trenches, gets her hands dirty, and everyone rises together. The power this talent cannot be underestimated!
Rosie Stancer, Polar Explorer and World Record Keeper, United Kingdom
I had the pleasure of working alongside Tessy on a philanthropic foundation initiative early this year. Tessy's professionalism, work ethic and contributions to the cause were impressive. Her knowledge and network contributed greatly to our outcomes and key measures of success. Tessy just gets things done!
Graham Dockrill, Serial Technology Entrepreneur, Founder and Investor, New Zealand
It is an incredibly rare opportunity to work with someone as exceptional, driven and authentic as Tessy. She goes beyond unimaginable limits to ensure change gets made and always delivers above and beyond what is expected of her. Her kind-heartedness, visions and professionalism are the things that stand out the most. We are very lucky to be working with her at Regents Racing.
Farah Nanji, CEO Regents Racing, United Kingdom
Contact Tessy
I'd love to hear from you!