Today was the opening of the first ever annual conference of NAZ in London.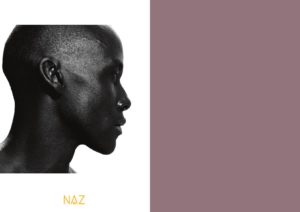 I was humbled to be the opening speaker at this years conference. It is the third year i support and work with NAZ and I can only say that I love to witness first hand their work taking shape.
Watch my opening Speech here:
This is my actual speech I wrote. However, I decided to speak from the heart and share some of my personal experiences:
Your excellencies, Honourable guests, Ladies and Gentleman,
It is such a honour to be with you all today.
Through my role as UNAIDS' Global Advocate for Young Women and Girls, I've come to understand more deeply the varied and complex hurdles that BAME women face around the world. My work takes me from the type of spaces where decisions are made to the places those decisions are actioned and too often the people most impacted do not have their voices or experiences heard. So as an advocate for young women and girls, and one who cannot possibly understand in full what BAME women and girls go through, I understand it is my role to act as a listener, a go-between and a fighter.  
I listen to the young women and girls who trust me with their stories ranging from sexual insults, inequalities, social pressure, humiliation and so on and how they would look at possible solutions to these experiences to make sure other women do not experience such again. I take that crucial insight back to the places where decisions are made and I fight on behalf of those who cannot be there — those who are not granted access to the same spaces I am either because of race, gender, sexuality or any of the other intersecting identities that leave so many BAME women and girls vulnerable and ignored. I've come to understand that my role is that of ally: I use my position and platform to work on behalf of those who need us most and back them up when their voice alone does not get the respect it deserves. 
All of us in this room have the potential to be better allies, myself included. We must get better at ensuring those of us with privilege and means move out of the way for those who don't. It's no good sitting around a table without the people affected by the decisions we make about sexual and reproductive health and HIV. They need to be there. Part of our conversation over these next two days is to figure out how we bring more people to the table. There are community leaders sitting next to you. If you don't know them yet, get to know them. If you have a project and funds, get them involved. Have them shape those campaigns. Ask them not only what they would do and say, but commission them to do it. The people most affected by health disparities might have some very practical and innovative ways to solve the problem. Combine that with your sector expertise, help guide and advise. That is the beginning of a transformative and robust partnership with real potential for lasting change. This is what we want.
What I hope is that one day BAME women and girls won't need someone like me in spaces they aren't in because they will be there. Right now, though, we are here and there is much more we can do. I've seen first-hand how conversations with the right people in the right room echo around the world and in the lives of people who will never know that these conversations took place. In this room is a veritable gold mine of people, experiences and knowledge. The work we all do, whether within or outside of sexual health, is no doubt driven by a need to make change and I'm encouraged by the enthusiasm and blue sky thinking of Marion and the team at NAZ.  
Now, I don't expect this to be a walk in the park and neither should you. We have much to consider, like how we create legitimate campaigns and execute programmes that work to eradicate HIV. We need to talk honestly about what hasn't worked and why. How can those of us with no first-hand experience be seen as legitimate advocates for BAME communities? How do we reimagine initiatives like 90-90-90 and other advocacy tools to be more inclusive so that as we work for a future free of HIV, we remember that millions of Black and brown women are still dying from AIDS-related illnesses every year? How do we ensure corporate organisations are solving real world problems too?
Many of the global issues BAME communities face are fixable, but — as I've learned — no one person has the solution. It is only through collaboration and true, substantive allyship that we can solve these problems, bridge these gaps and move forward. I'll be listening and asking questions because I want to know what I can do. I'll be taking notes and I plan to leave here with some actions. Because if we're going to smash down these barriers, gather more diverse experiences and voices round the table and redress these disparities, then we're going to do it together.
 Thank you