The full biography
Tessy Antony  De Nassau
Tessy Antony De Nassau 
(formerly known as 
HRH Princess Tessy of Luxembourg
; born 28 October 1985) is a Social Entrepreneur, Business Women, Philanthropist, UNAids Global Advocate for Young Women and Adolescent Girls, Public Speaker, Activist, and mother.
Tessy Antony De Nassau was born in 28 October 1985, the daughter of François and Régine Anne Antony (née Heidemann). She has one twin brother, one older sister and two other twin brothers. One of her older twin brothers died shortly after birth.
After attending a technical high school in Pétange, (south of Luxembourg City), Tessy and her twin brother Ronny joined the Luxembourg Army at the age of 18, eventually rising to the rank of Corporal. From March to July 2004, she took part in a mission in Yugoslavia, as Sdt 1cl Chauffeur C2 and only female of her draft, in Mitrovica within KFOR, the NATO peacekeeping force in Kosovo. Tessy received the NATO and UN medal for this deployment. She is fluent in Luxembourgish, French, English, and German. She took lessons at a music school in Differdange where she finished her musical education with merit and plays the alto saxophone.
Tessy graduated from Richmond, The American International University in London in 2014 with a B.A. in International Relations. She wrote her thesis on the rise of nationalism in Europe, using the example of the Greek far-right party Golden Dawn. Additionally, from 2005 to 2009 Tessy attended several trainings and lectures relating to the topics of "Education and psychology."
She earned her master's degree from SOAS, University of London in Institutions and Diplomacy. She wrote her masters thesis on Biological Terrorism. Moreover, Tessy has a trauma psychologist certification, and a Teaching Assistant certification. She holds certifications in sustainable business from Harvard Business School Online and a Pandemics and Epidemics from the University of California.
28 October 1985 – 29 September 2006: Miss Tessy Antony
29 September 2006 – 23 June 2009: Mrs Tessy de Nassau
23 June 2009 – September 2019: Her Royal Highness Princess Tessy of Luxembourg, Princess of Nassau and Princess of Bourbon-Parma
23 June 2012: Order of Civil and Military Merit of Adolph of Nassau
18 May 2019: Miss Tessy Antony De Nassau, Dr. h.c.
21 September 2019: Knight of the Order Lafayette 
23 October 2019: Dame Tessy Antony de Nassau, Dr. h.c. (Grand Cross of the Royal Order of the Drum of Rwanda )
Tessy is founder and partner of the Global consultancy 'Finding Butterflies Consulting LTD'. She is also an associate at LSEideas at the London School of Economics.
Her commitments to education can also be seen in her Foundation, Professors Without Borders, which she founded three years ago in 2016 with two co-founders– that brings top level educators and global experts to the doorsteps of students worldwide, in order to develop talent.
Tessy is currently UNAIDS Global Advocate for Young Women and Adolescent Girls and is the patron to UNA-UK. In the past, she spent five years in the Luxembourg military, during which she was deployed in Kosovo as a peacekeeper and only woman of her draft. 
Tessy actively promotes a number of issues, including global health and women's rights. She is passionate about pushing her different agendas to benefit the Sustainable Development Goals and has committed her time and energy to furthering the work of organisations in which she believes in. Moreover, she is actively committed to strengthening basic human rights for all and empowering young women and adolescent girls around the world. She received the Woman of the Decade award from the Women Economic Forum in January 2017. In April 2016, Tessy was awarded the Mrongovius Medal for humanitarian involvement and the Global Empowerment Award for her work in Africa. She was named "Leader of the Year 2019" by the Leadership Academy in Luxembourg.
Tessy received her first Honorary Doctorate from the Paris College of Arts in 2019 to recognize her work in the domain of education.
Tessy is very much involved in charities and NGOs acting in favour of people with specific needs. She is actively taking part in charitable events in Luxembourg as well as in London. She has been as an active member of the Luxembourg "Groupe de Support Psychologique" (GSP) for the past five years. Tessy was awarded in 2020 the Freedom of the City of London for her humanitarian work and her work in education worldwide.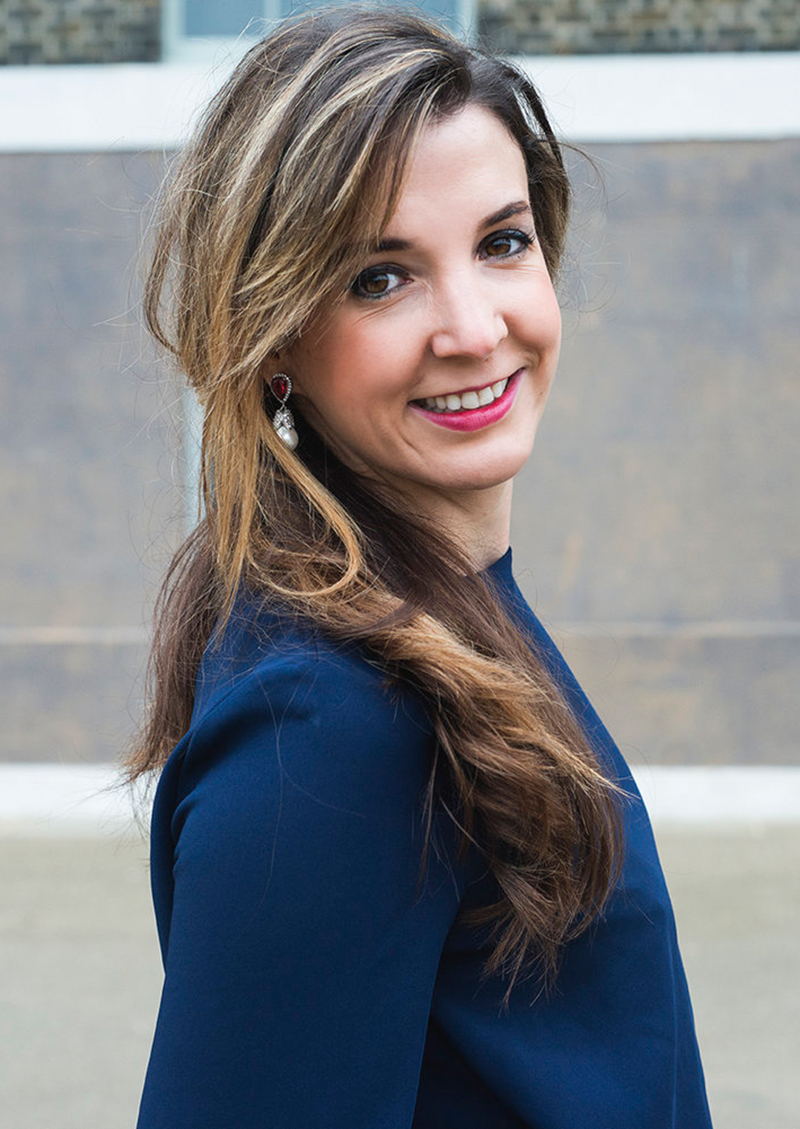 A keen sportsperson, Tessy regularly practises the following sports: Running, Cycling, Yoga and Pilates. She loves to create her own podcasts and listens to all kind of music depending on her mood particularly jazz. She continues to play saxophone alto on a regular basis. Tessy is a keen writer and is working on her first book. Tessy enjoys walks in the park and to travels.
Bachelor of Arts, International Relations
Richmond: The American University in London
London, 2014
Master of Sciences, International Studies and Diplomacy
SOAS, University of London
London, 2015
Honorary Doctorate of fine Arts 
Paris College of Art
Paris, 2019
2019 Leader of the year
Luxembourg Leadership Academy
Luxembourg, 2019
Global Empowerment Award
African Fashion Week
Toronto, 2019
Humanities medal for spreading humanisT ideals globally 
University of Olsztyn
Poland, 2016
Woman of the decade 
Women's Economic Forum
London, 2019
United Nations Peacekeeping Medal 
United Nations
Luxembourg, 2004
Medal of recognition for peacekeeping operation 
NATO
Luxembourg, 2004
ONE OF THE SEVEN WONDER WOMEN
Investing In Women
London, 2019
Leader of the year 
Leadership Academy
Luxembourg, 2019
Pioneer of Growth and Economic Development Award 
City of Los Angeles
Los Angeles 2019
World Of Difference Award 
International Alliance of Women
Australia 2020 
Knight of the Order of Lafayette 
Order Lafayette
Geneva 2019 
Legacy resident recognition for efforts to improve acces to higher education around the world
Beverly Hills City Council
Los Angeles 2019
Professors h.c 
The Institute of Brain Chemistry & Human Nutrition
London 2020
Dame Grand Cross of the Royal Order of the Drum 
H.E King Of Rwanda
London 2019
Freedom of the City of LOndon 
City Of London
London 2020
Tessy Antony De Nassau met her ex husband HRH Prince Louis for the first time in the military after her return from deployment.
On 12 March 2006, she gave birth to a boy, christened Gabriel Michael Louis Ronny Antony later named De Nassau, who was born at a private Swiss hospital, Clinic des Grangettes, in Geneva. The baby was the first grandchild for Grand Duke Henri and Grand Duchess Maria Teresa.
The couple married on 29 September 2006 at a parish church in Gilsdorf. The couple's second son, Noah Etienne Guillaume Gabriel Matthias Xavier de Nassau, was born in 21 September 2007 at Grand Duchess Charlotte Maternity Hospital. The couple's sons were initially given the surname de Nassau with no titles. Sometime after the birth of Noah, Tessy had a third pregnancy which ended in a miscarriage. She has called it "one of the most difficult situations I have ever faced."
On Luxembourg's National Day on 23 June 2009, a decree was issued granting Tessy the title of Princess of Luxembourg and Princess of Bourbon-Parma with the style Her Royal Highness. The same decree gave the title Prince of Nassau and style Royal Highness to her two sons Gabriel and Noah.
The couple finalised their divorce after 12 years of marriage in 2019.